Welcome to charming Maastricht
Our 'home' is in Maastricht, the dream setting for your event. Maastricht: cradle of hospitality. Our attractive city will embrace you; we challenge you not to fall in love with its warm, epicurean, stylish and elegant qualities. Apart from its extensive culinary and cultural offering, you can see and feel the city's rich history. The lively outdoor cafés and vast array of catering establishments will make your stay a true celebration. They offer every visitor the welcome opportunity to enjoy a pleasant, relaxed moment, even outside the walls of MECC. Let us handle it all so you can enjoy every moment.
Discover
Maastricht
Welcome to the most European city in the Netherlands. Maastricht represents the good life. It's a compact and historic city with international allure, right in the middle of Europe. Maastricht will surprise you with its medieval alleyways, romantic squares, traditions and joie de vivre. Don't be fooled by the old though; innovation and science flourish here. It's the only city where heart meets matter.
A vibrant city with a Roman past, an international character and an edgy touch, Maastricht is easy to love. Stroll past monumental houses and churches, city walls, charming alleyways and intimate squares before enjoying a drink or snack at one of the many outdoor cafés. Apart from all the charming, romantic spots, you can stay at boutique design hotels, shop at designer stores and enjoy a meal at renowned restaurants. And with everything within walking distance, you're sure to feel right at home.
Maastricht is located in the heart of Europe, and the borders of Germany and Belgium are only a few kilometres away. The facility is easily accessible by train, car and airplane.
Brightlands Maastricht
Health Campus
This campus is a green heart in the middle of the city, where education, knowledge institutes and companies work together closely on groundbreaking solutions for a healthier life. This valorisation campus is making state-of-the-art medical advancements on an international level. It's also an attractive part of the city where students, researchers and staff truly feel they are part of a community. This is a community where a sense of security prevails, and the setting contributes to its users' well-being so that conference attendees, patients, visitors and local residents can all enjoy spending time there. These are the future prospects for the Brightlands Maastricht Health Campus, which will assume its final form in Randwyck, Maastricht, over the coming years.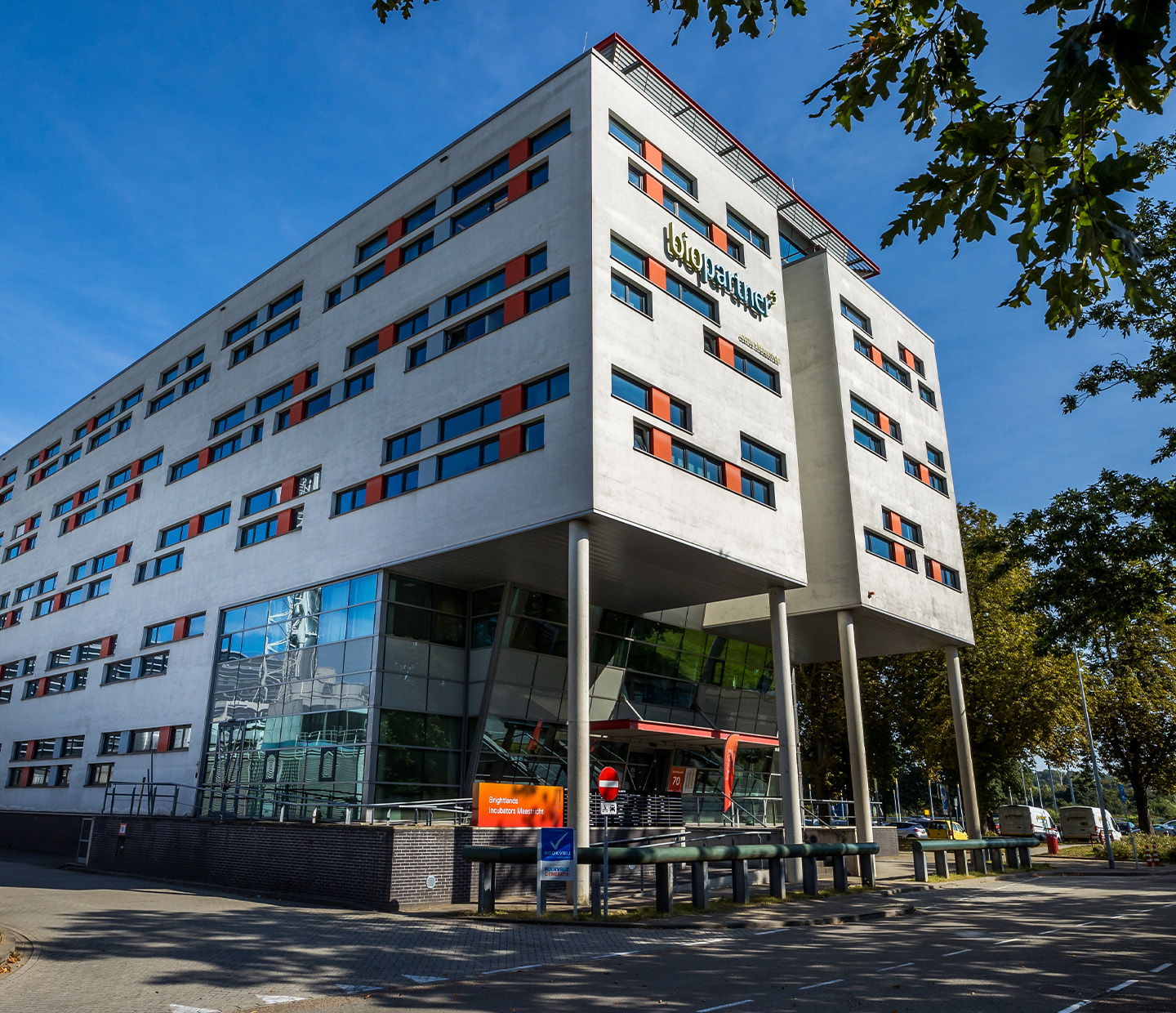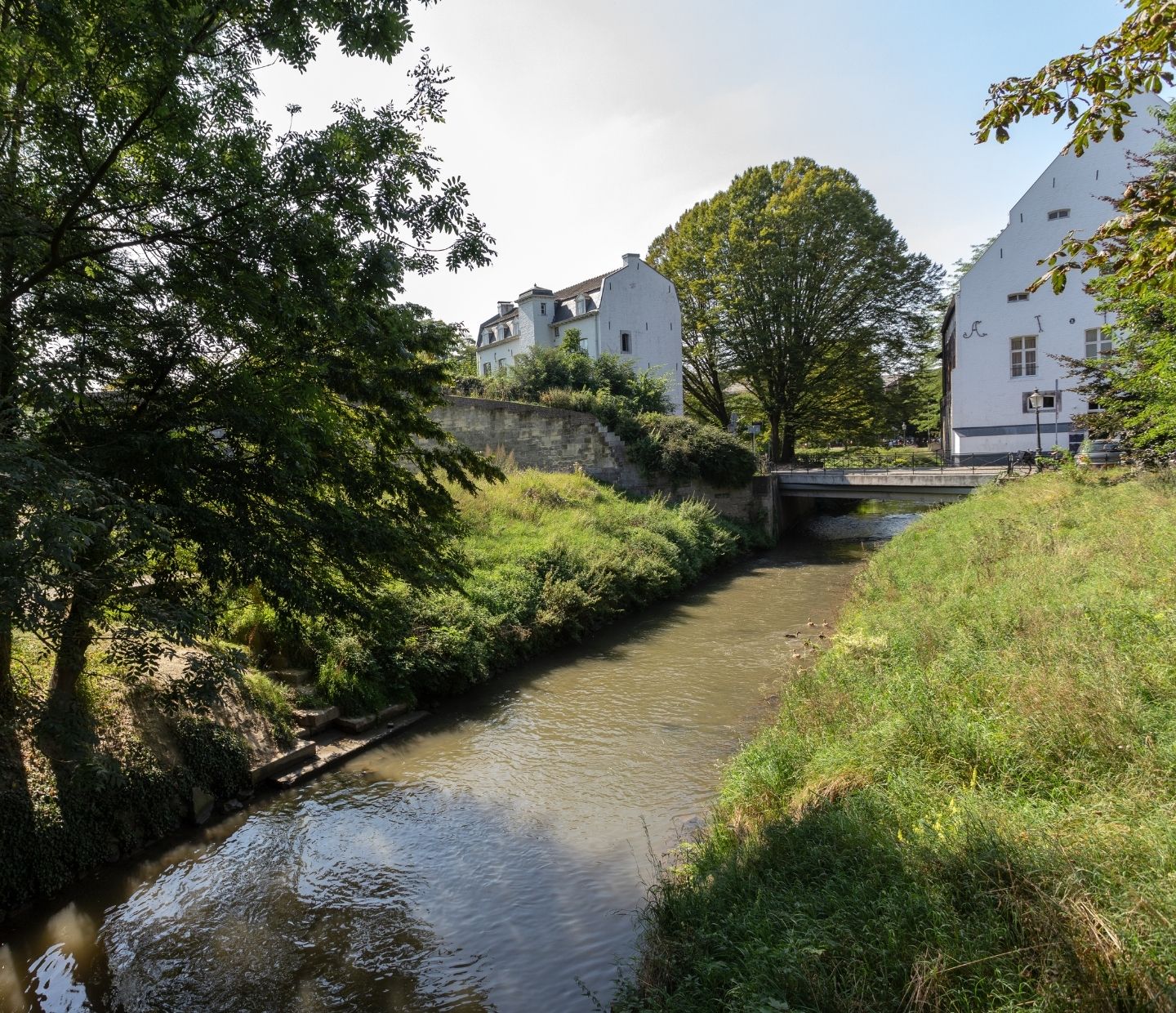 Connection to
the region
We explicitly look for ways to work closely with our own region, one that is developing at a rapid pace. We offer a platform for sharing knowledge, and are the connecting factor between various academic institutions in the city and region. The Brightlands campuses play an important role in this. Within the Brightlands Maastricht Health Campus, MECC Maastricht represents the centre of an inspiring and stimulating campus environment for top national and international institutes, particularly those active in Life Sciences & Health. The Brightlands campuses also tap into other important areas, such as chemistry, materials and food. The conference centre doesn't just represent a substantial value for business activities and employment, it is also vital to the further development and positioning of Southern Limburg as an international knowledge region. Our explicit aim is to contribute to the growth of the Limburg economy in our role as an initiator, connector and platform.